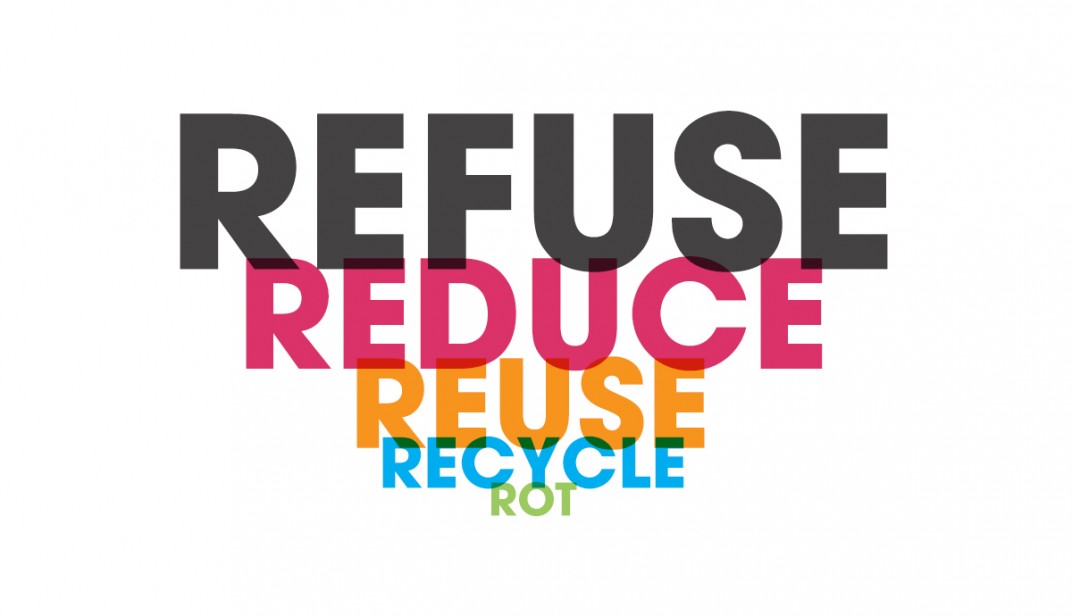 Solutions & Alternatives to Disposable Garbage Items
Major governments, non-profits, and watch-dogs groups around the world share the same facts about the decomposition time of garbage in our landfills. While the number one way to deal with the problem is to avoid products that turn into trash in the first place, becoming aware of the catastrophic amount of our disposables provides the option to make different choices. Below we'll look at the numbers as well as offer some alternatives to significantly reduce how much garbage you throw away each year.
Decompose- "To separate into constituent parts or elements or into simpler compounds," -Merriam-Webster.
NOTE: The time in months and years shared below are compiled from averages based on large samples.
Aluminum cans: 80–100 years
Aluminum, one the most repurposed recyclables, only fully decomposes after several hundred years. This metal can be recycled an unlimited number of times; so if you choose to use aluminum make sure it stays in the recycle system.
Banana Peels: Up to 6 months
Billions of bananas are consumed every year, with their peels taking many months to decompose. Any produce waste, such as banana peels, are perfect items to add to compost heaps.
Cigarette butts: 18 months to 10 years
Taking center stage as the official Earth Day organization's number one item to clean up this year are cigarette butts, with trillions of them entering and negatively impacting the ecosystem every year. You can help by cleaning them up off the streets and nature paths whenever you see them.
Disposable diapers: 500 years
One child equals about 10,000 used disposable diapers in their young lifetime. Roughly, diapers compose 30% of all non-biodegradable waste. The numbers are almost too large to comprehend: 10,000, per infant, at 500 years per diaper. But the numbers are very real.
Alternatives– Reusable and biodegradable diapers are two of the best options. Disposable diapers made from sustainably sourced bamboo is a good choice. An even better alternative are cloth diapers.
Fishing line: 600 years
Besides taking hundreds of years to decompose, fishing line is a double whammy as it also traps marine animals and other wildlife.
Alternatives– For made at home and other alternative materials for fishing lines click here.
Plastic bags: 10–1,000 years
Still one of the most common pollutants, plastic bags can survive for as long as 1,000 years. Made from virgin plastic derived from natural resources including oil or natural gas prevents this material from decomposing and contributes to the toxic plastic pollution plaguing the planet.
Alternatives– Compostable Garbage Bags are plant-based and manufactured with significantly less emissions as traditional garbage bags. Mesh Produce Bags solve the issue of plastic produce bags which are huge garbage offenders as they are almost always ever used once. Many styles of cotton produce bags are available to replace this plastic pollutant. Plant-based Dog Poop Bags are biodegradable, break down quickly and now available in most stores.
Six-pack Holders: 450 years
Almost half a millennium for one plastic ring (cut into pieces or whole) to decompose.
Alternatives– The solution is to choose other ways to purchase beverages. Tell big companies to use alternative packaging; the options do exist.
Straws: 200 years
An essentially unnecessary item, this one time use product stays on the earth for two centuries after being tossed in the garbage. Alternative– Sustainable Straws: Stainless steel straw sets come with a cleaning brush, carrying bag, and plastic-free packaging. There are also paper straws and straws made from sustainable sources.
Tampons: 400 years
Tampons and pads are composed primarily of plastic (pads at almost 90% plastic). In addition, the manufacturing process is resource and chemical intensive. Alternatives– Plastic-free Feminine Hygiene Products offered by many companies today are organic, plastic-free options. There are also undergarments to replace disposable feminine hygiene products. Another option is a menstrual cup; and lastly, reusable cloth pads.
Tin: 50 years
Tin cans take half a century to break down in a landfill. Tin is used in computers and electronics, as well as food cans. Making the effort to recycle your old electronics will keep this metal out of our landfills for decades to come.
Wet wipes: 100 years
Another unnecessary one-time use plastic product. Made from a polyester-based material, it takes a century to break down after they're tossed in the garbage. Alternatives-Repurpose clean washcloths as reusable baby wipes. Flannel, a natural fiber, is fully biodegradable. Same goes for makeup wipes and wipes for home cleaning purposes.
Biodegradable has come a long way. There are now alternatives for almost every type of item available to replace it's plastic counterpart. Made from sustainable, compostable, and even starch-based materials, taking the time and making an effort to replace the plastic in your life can make a remarkable difference in the amount of garbage that ends up in your landfill every year.
#decompose #decomposing #plasticpollution #plasticfree #zerowaste #plastic #savetheplanet #ecofriendly #environment #pollution #recycle #singleuseplastic #climatechange #ocean #beachcleanup #sustainability #plasticwaste #breakfreefromplastic #noplastic #plasticfreeoceans #plasticfreeliving #nature #sustainableliving #plasticpollutes #savetheocean #gogreen #reuse #saynotoplastic #reducereuserecycle #zerowasteliving #beatplasticpollution
RESOURCES